A Guide to Problem Framing in UX Design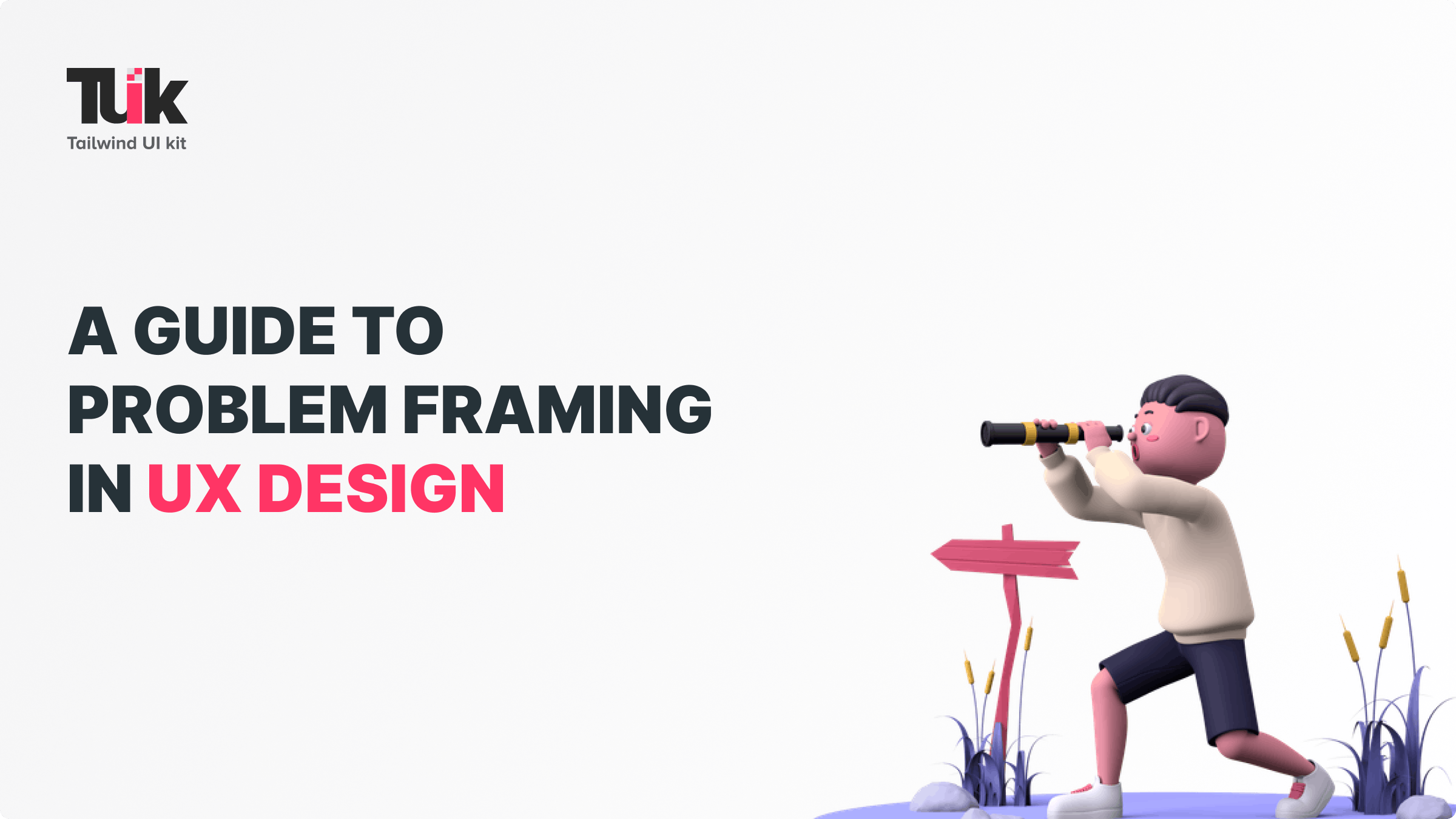 An exciting product idea can even flop without understanding the user's problem to solve. Setting a design goal and formulating a design problem statement is an important step in the process of creating truly important products.
The importance of UX design is growing day by day because companies are starting to consciously focus their products on people. What we may not have realized before, and what good UX design strives to achieve, is that in order to create good products, we need to understand people.
Why Is It Important To Understand Your Audience?
When we don't comprehend our audience, we neglect to see the issue they are going through and wind up designing for ourselves. This way of thinking is detrimental because it wastes time and money and we fall prey to our prejudices.  Poor design often leads to a lack of empathy, and when we say empathy, we mean a basic and deep understanding of who we are creating our products for.
In 2006, Microsoft took a competitive step and released the Zune. It was a striking move to challenge Apple, yet in the realm of products, success isn't always about being first.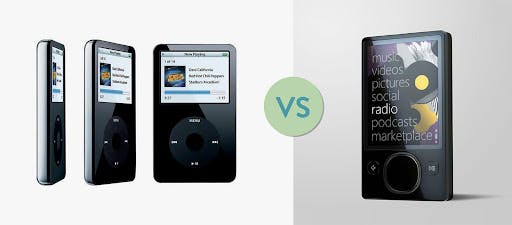 It could be argued that Zune-only features such as wirelessly sending songs from one Zune to another were as good as iPod-exclusive features, making Microsoft's product a seemingly strong contender…. But instead it was a failure
Why?
One significant reason was that Microsoft had not recognized an issue the Zune would solve. There were no reasonable user needs that the iPod was failing to meet or any new innovations that could shake the world. The Zune was solving nothing.
Understand Your Market
Before we start developing products, we need to understand the market in which our product potentially exists. A rich market is the result of a need. To create "good" products, we need to understand people's desires and problems. What problem do they need help with? What are their inner desires or passions? Are there products that help people cope with this problem? What big goal do people want to achieve, but don't even realize it's possible? When we understand what people want, ideas start to appear.
Now it's time to identify the problem so let's have a look at how we can do that?
Identify The Problem By Doing These Steps
Communicate
Communicate and know about their problems if you can't identify or if you don't have any in your mind.
1. Define the problem
What is a person's basic need and how can we help them? Defining the problem means that you are diagnosing the situation. This will help you take further steps to resolve the issue. You will take measures to formulate the solution.
2. Check the need for your product
After identifying the problem, do people really need this design? How will your product fulfill the needs of your clients? It includes the number of people who are anxious to buy your product, how much they want to pay for it, and the availability of your product to your customers.
3. Involvement of people in the design process
People are the core of your product. You help them with their needs, so when you incorporate them into your process, whether it's testing your projects with them or tracking their needs through user interviews, it brings clarity to your design. It also helps in creating constraints and guidelines that can help you with the responsibility of designing with users in mind.
4. Test your designs
Testing can fix a lot of holes in your design. It also ensures that the design is contextual and accessible
5. Have a good reason and logic
How does your design solve the problem? Make sure you have solid design decisions behind what your product does and how it meets your users' needs to help them achieve their goals. If you can explain these things, you most likely have a "good" design.
Final Thoughts!
When we cannot identify the problem and our audience, the products we create are inherently useless. When we start with people, they influence our design. After all, we create products for people. So for a bomb design, keep in mind the audience from the start.