Asking the right questions in UX Discovery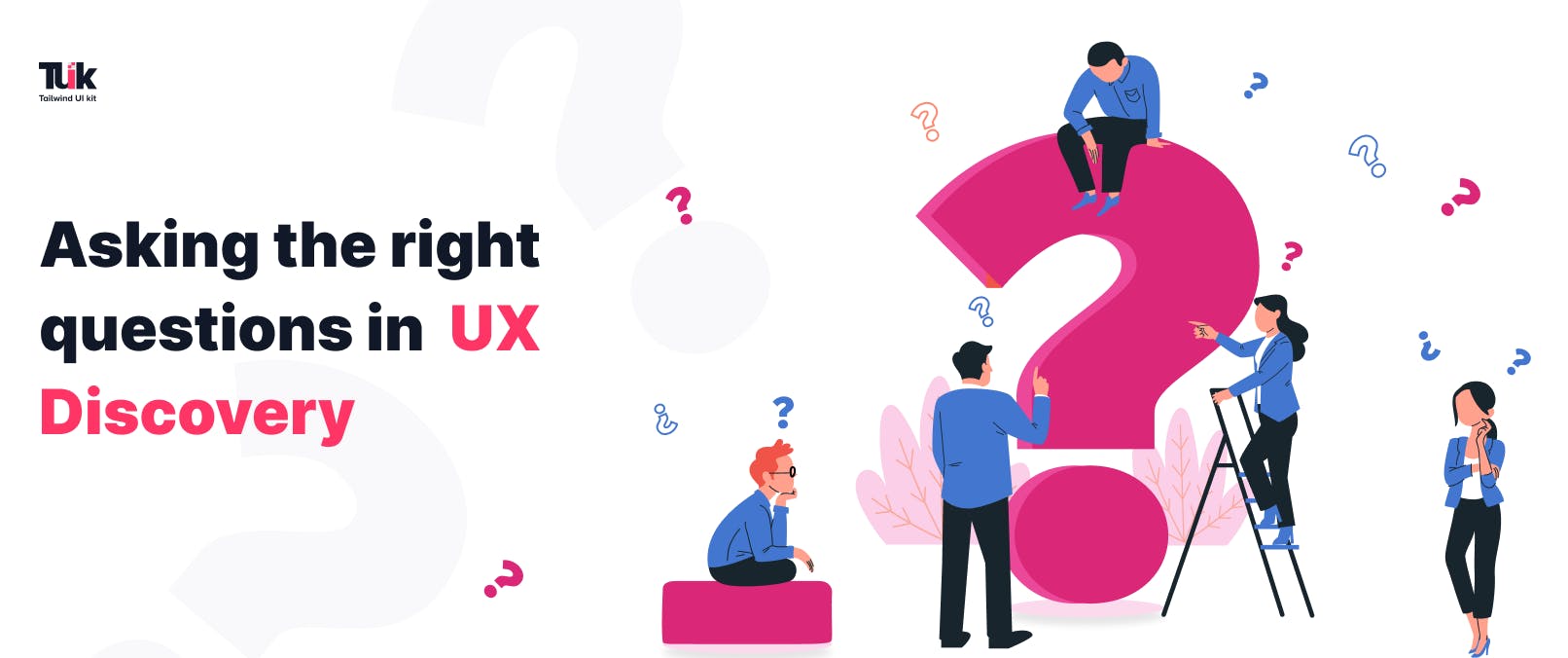 Hello everyone! 
This week's blog is about a very critical phase of the UX process that's known as UX discovery. The design process is all about solving problems and the UX discovery phase sets the tone for the right/wrong track for a project. UX discovery is instrumental in solving the "right" problems that translate into a flawless user experience. This blog will unfold the basics of UX discovery and how you should come up with problem statements that add true value to your design process. I would suggest you check out our previous blogs about design. 
Why UX discovery is important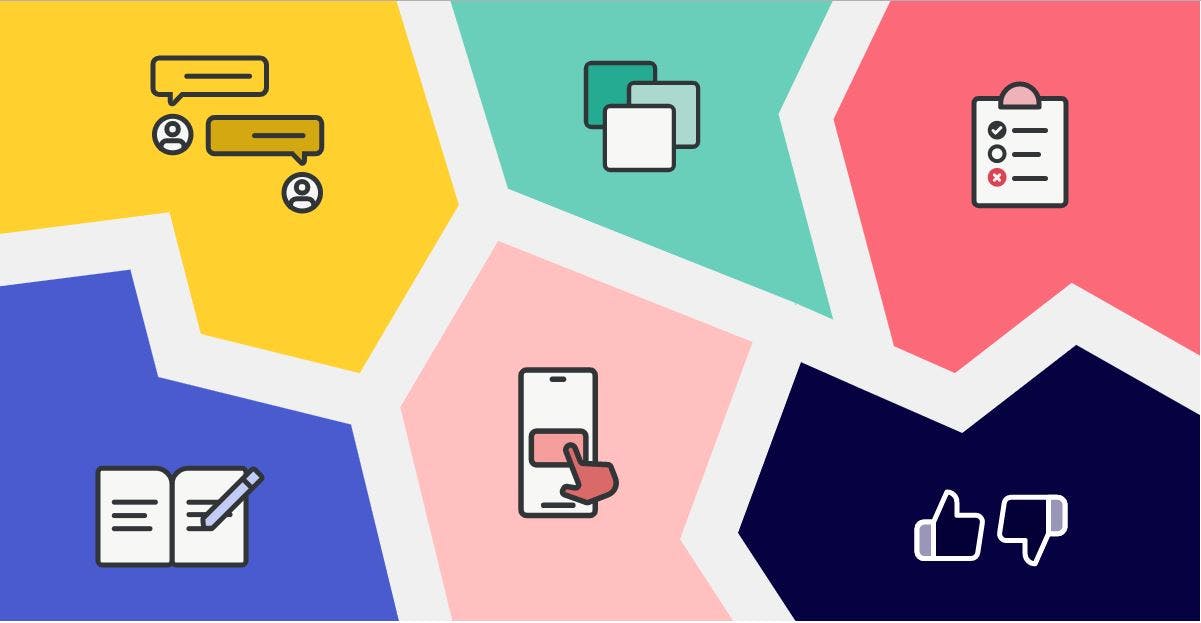 Firstly, let's focus on the most important aspect of this blog. UX discovery, also known as the research phase, is a preliminary phase of the design process. This is where you learn about the business, its product and users, and the prevalent practices followed in the industry. The process starts with coming up with a problem statement and setting the scope. Then you collect data from the mentioned sources and set up a roadmap on how to build something that achieves the project goals. From personal experience, I've learned the hard way that it's better to allocate resources and time to UX discovery than starting things on the wrong foot only to revert back to square one. 
Asking the right questions
Every business is unique with its own requirements for different projects. However, there can be similarities on the map regarding user experience. We don't start from scratch whenever we start a new project because there are central problems that each project shares. With a standard set of questions that helps set up goals, know customers, and define product components, you could flip complicated issues into fashionable virtual solutions. However, there can be major differences like the industry or user journey that may require you to focus in a completely different direction while coming up with these questions.  
Setting up goals 
The primary thing to understand is that you should know what you are constructing and why you are constructing it. You can also have a suitable draw close at the solutions to these two questions earlier than beginning the project; however, everyone must be on the same page before embarking. For example, the project lead can also additionally recognize the purpose why a project is being undertaken from an enterprise viewpoint (to advantage users, to extend function set, or to reduce sales losses, etc). However, a technical SME can also additionally recognize how the codebase desires to alternate an excellent way to accommodate a shift in-person experience. For this purpose, ask these essential questions with all stakeholders withinside the room. Moreover, try answering these questions based on the data that you've gathered. 
Expectancies should be set early to avoid troubles down the road. Some clients ask you to look at the problem through their lens or focus on data that they think is relevant. Be critical about your data sources so the data can help you understand the problem rather than making things complicated. 
Understanding Users
 A user-centered design process doesn't always require creating detailed persona profiles. However, it needs a thorough understanding of how they perform their job, what annoys and facilitates them, and how they will use the product you are working on. For this purpose exactly, you start up listing out every type of individual that might use this product. The next step is to set up a profile for each user type and try to understand their behavior. If you can not gather data from the existing users, similar products can help you get an idea of the right way to go. Understanding users is an integral part of the process, it provides an actual direction for the design as the product is built for their use. 
Conclusion
We've established how important it is to sit down and work on your UX discovery process. The guidelines above will help you set a better tone for your projects by asking the right questions for the problem at hand. However, you must allocate the right amount of resources and time that reflect in your actual design process. There are times when the product exists and you're just meant to solve some critical issues rather than starting from scratch. Following these key steps can allow you to cut down on unnecessary delays by putting your focus on the right areas.